Kenya and Tanzania Safari Packages
With East African Adventure Tours and Safaris, you can fully experience the breath-taking views of Kenya and Tanzania. Our packages range from six to fifteen days, so you can choose whether to include a safari in your visit, or to make it your entire holiday. All our trips highlight the best tourist attractions as well as places of natural beauty in both Kenya and Tanzania, including Lake Nakuru National Park with its large flamingo population, and the spectacular crater at the Ngorongoro Conservation Area.
Our Safaris will guide you through the most beautiful areas of Africa, as well as providing top class accommodation and fully catered meals so you can enjoy your experience fully.
Gorilla Safaris In Rwanda & Uganda
Gorilla Trekking holidays offers a once in a lifetime experience to see endangered gorilla species in either Uganda or Rwanda national parks. Our Uganda safari packages include Gorilla Tours and wildlife safaris in Uganda from Kampala. Enjoy Gorilla trekking in Queen Elizabeth National Park Uganda and Rwanda Volcanoes National Park to combine two beautiful countries for the ultimate 2018 African adventure. Take a look at the complete range of luxury gorilla trekking packages. 
Details

Category: Kenya and Tanzania Combined Safaris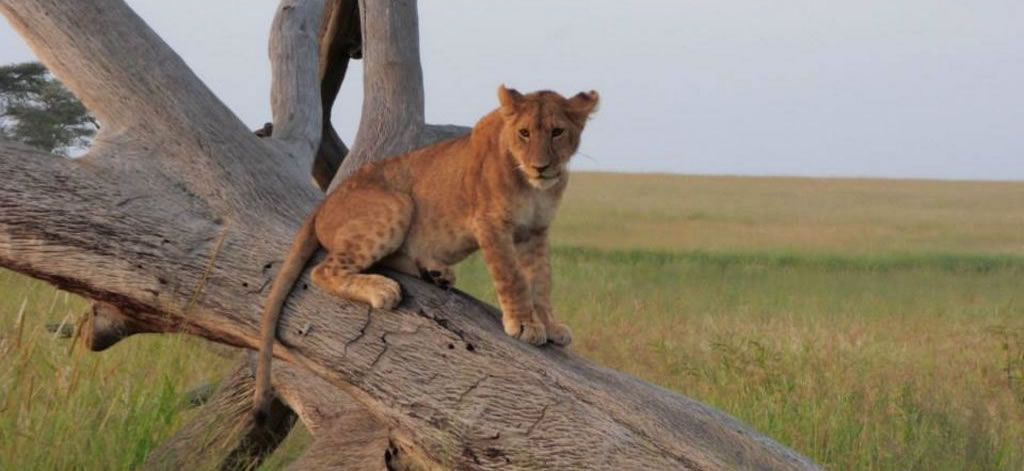 Duration: 14 days
Country: Kenya Tanzania and Zanzibar
Departures: Nairobi - Any day
Destination: Nairobi / Amboseli National Park / Mombasa / Masai Mara Game Reserve / Zanzibar / Nairobi
Price: Peak Season - USD 4,979.00 PP | Low Season - USD 4,682.00 PP
Details

Category: Kenya and Tanzania Combined Safaris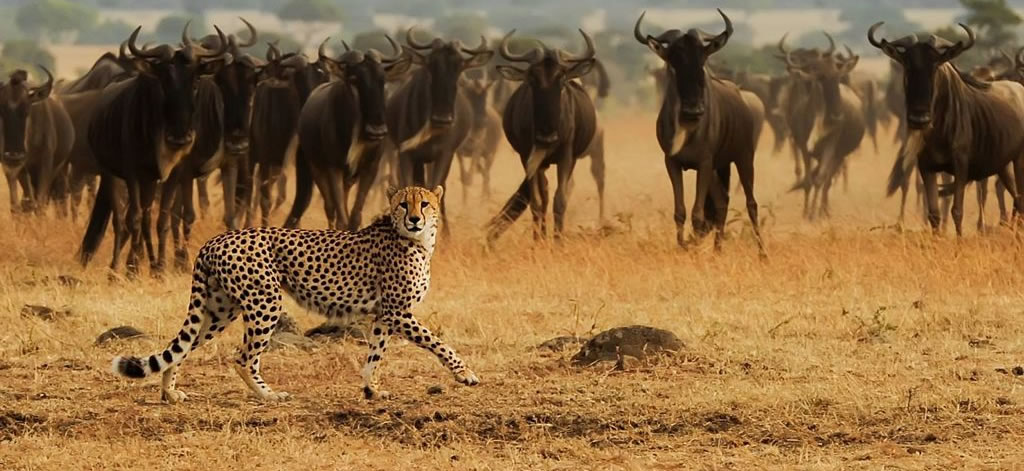 Duration: 11 Days
Country: Kenya, Tanzania: Combined Kenya and Tanzania Safari
Departures: Nairobi - Any day
Destination: Nairobi / Lake Nakuru National Park / Masai Mara Game Reserve / Serengeti National Park / Ngorongoro Conservation Area /  Arusha / Namanga / Amboseli National Park / Taita Hills / Nairobi
Price:
Details

Category: Kenya and Tanzania Combined Safaris
East African Safari Combining Tanzania and Kenya in 15 Days
Duration: 15 days
Country: Kenya, Tanzania: Combined Kenya and Tanzania Safari
Departures: Nairobi- Any day
Destination: Nairobi / Masai Mara Game Reserve / Lake Nakuru National Park / Amboseli National Park / Ngorongoro Crater / Serengeti National Park  / Lake Manyara Wildlife Camp / Tarangire
Price: USD 6,379.00 PP
Details

Category: Kenya and Tanzania Combined Safaris
Duration: 8 Days
Country: Kenya, Tanzania: Combined Kenya and Tanzania Safari
Departures: Nairobi- Any day
Destination: Nairobi / Masai Mara Game Reserve / Serengeti National Park / Ngorongoro Conservation Area / Amboseli National Park / Nairobi
Price: 5* accommodation - USD 3,779.00 PP | Standard accommodation - USD 3,380.00 PP | Budget accommodation - USD 2,999.00 PP
Details

Category: Kenya and Tanzania Combined Safaris
Duration: 15 days
Country: Kenya, Tanzania: Kenya and Tanzania Combined Safari
Departures: Nairobi- Any day
Destination: Nairobi / Masai Mara Game Reserve / Lake Nakuru National Park / Amboseli National Park / Ngorongoro Crater / Serengeti National Park  / Lake Manyara Wildlife Camp / Arusha / Marangu / Taveta / Taita hills / Mombasa / Nairobi
Price: Peak Season - USD 4,465.00 PP | Low Season - USD 3,995.00 PP